Dec 4, 2014 07:12
Downloading jQuery involves downloading a single JavaScript file.
Go to jquery.com: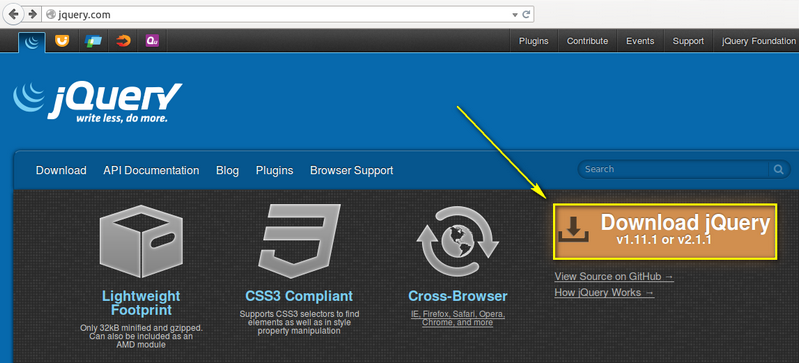 Select the latest version: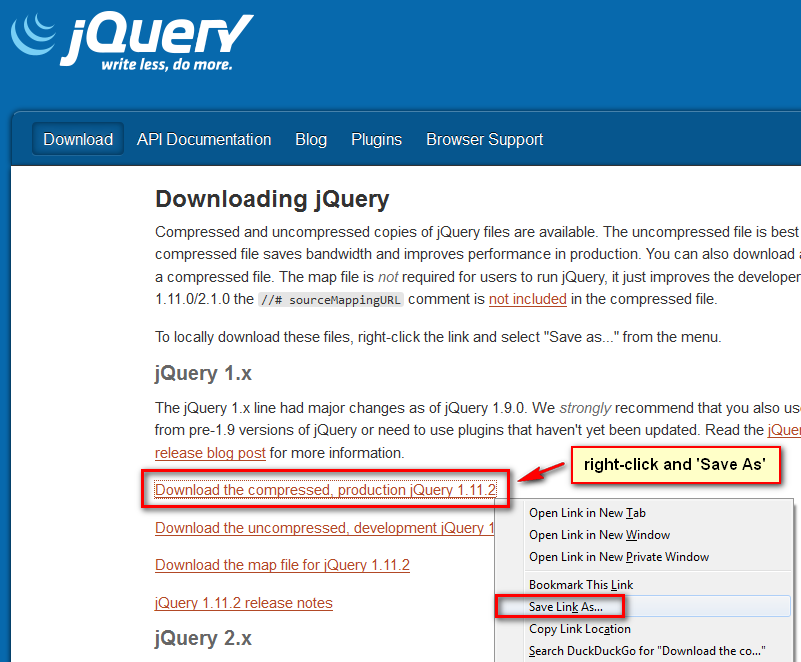 Note: The reason we're choosing the latest version 1 above is because version 2 of jQuery doesn't support Internet Explorer 8 and prior. Version 1 is a larger file, but it will work in more browsers.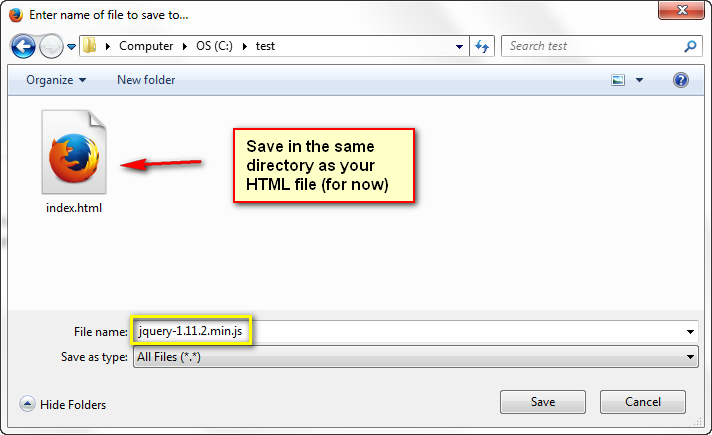 You have now successfully downloaded jQuery.